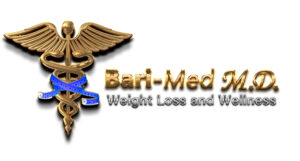 The Premier Telemedicine Medical Weight Loss Practice Serving Patients in the Virginia, Washington D.C. and Maryland area!
**Accepting Insurances: Anthem/ Blue Cross Blue Shield (Including Federal Employee Plans), Aetna, certain Tricare Prime plans and Multiplan.  **
** Don't have one of these insurances? No problem – We have affordable self- pay pricing too!!! **
We are not a participating provider with Medicare nor Medicaid.
Bari-Med M.D. is one of the few Medical Weight Loss Practices to take insurance! We are able to since we are led by a Board- Certified M.D. in Weight Loss!  We have taken a Concierge Medicine approach to weight loss. With each and every one of your visits, your care will be managed personally by Dr McClendon M.D. which has helped our patients lose more than your typical weight loss clinic. For more information, please see our Bari-Med M.D. Weight Loss Program Page!
Dr. McClendon M.D. is a Primary and Specialty Care Physician Board Certified in Obesity Medicine and Primary Care with over 15 years of experience in the field. She has practiced as a Primary Care Physician, and Bariatrician (Weight Loss and Obesity Medicine Specialist), Supervising Physician, Medical Director, and Adjunct faculty for a Bariatric Surgical Fellowship program . She was a Bariatrician with the Inova Health System working in the Inova Bariatric Surgery offices in Woodbridge and Fair Oaks locations, and was also the Medical Director of the Inova Medical Weight Loss Program at Fair Oaks Hospital. Part of her role in working alongside the Bariatric Surgeons was to give unbiased medical advice to patients who were the fence about whether to have weight loss surgery and needed a medical opinion of a qualified Bariatric Medicine Physician to determine which weight loss route was best for them.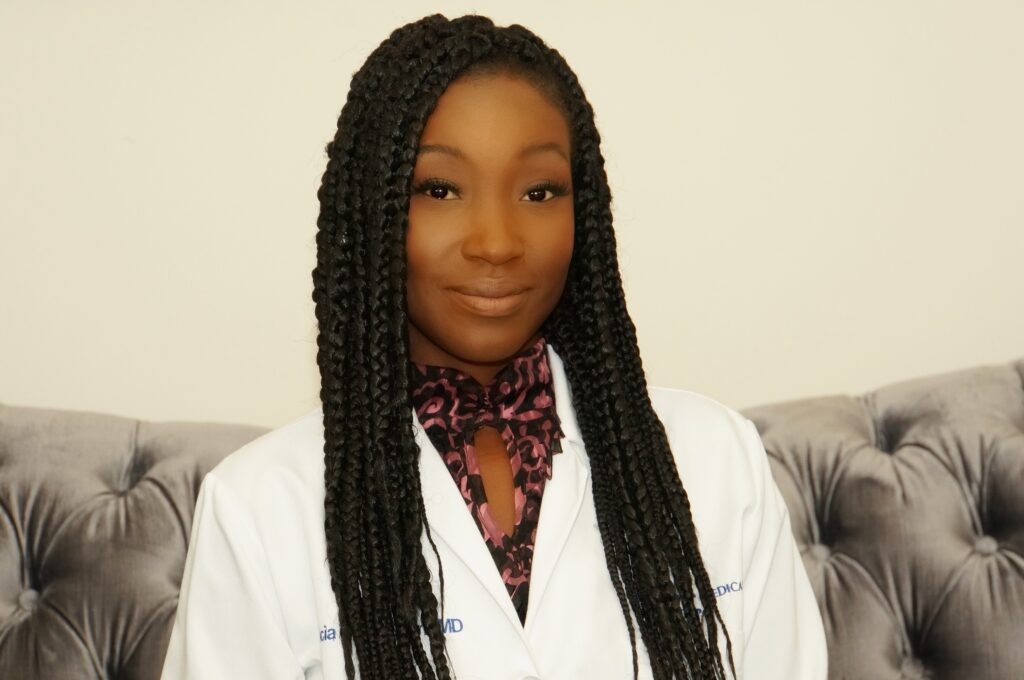 Dr. Patricia McClendon M.D.
Bariatric Medicine Physician
Bari-Med M.D.
Prior to working with Inova Health System, she practiced within the Bon Secours Health System in Southern Virginia. She has a special interest in management of Obesity and weight related medical diseases. Dr. McClendon became interested in Obesity Medicine because finds it extremely rewarding to be able to help her patients to lose weight medically which greatly impacts their weight related medical illnesses – such as Hypertension, Diabetes, Prediabetes, Hyperlipidemia, Metabolic Syndrome, Depression/Anxiety, Osteoarthritis, Obstructive Sleep Apnea, Acid Reflux ,Venous Stasis, Fatty Liver Disease, Migraines, Gout, and Polycystic Ovarian Disease to name a few. Dr McClendon has given several presentations on Weight Related Medical Illnesses, Metabolic Disease, and Medical Weight Loss including a radio interview on Redskins Radio ESPN 980, George Mason University and Inova Fair Oaks Hospital.
She enjoys building long term relationships with her patients and setting realistic goals in an effort to work together to achieve optimal health successfully. A native of Toronto, Canada, Dr. McClendon currently resides in Northern Virginia. She enjoys spending time with her family, exercising and traveling.
We Take A

Personal

Approach To every patient and proudly serve patients in the virginia, washington d.c. and maryland area
Hospital Affiliation
Inova Fair Oaks Hospital
Education
BS, University of Pittsburgh, Pittsburgh, PA
MD, Pennsylvania State University School of Medicine, Milton Hershey Medical Center, Hershey, PA
Residency
Family Medicine, Virginia Commonwealth University (VCU), Riverside Regional Medical Center, Newport News, VA
Board Certifications
Obesity Medicine
Family Medicine
Analytics
Bari-Med MD vs Competitors
Dr McClendon has gained experience as a Bariatric Medicine Physician by practicing in busy bariatric clinics along with board certified bariatric surgeons , working as an adjunct faculty member of a bariatric surgery fellowship program and medical director of the Inova Medical Weight Loss Program.  Dr McClendon has  encountered and managed thousands of patients achieve meaningful weight loss which has improved their overall health and wellbeing.
This background also makes Dr McClendon uniquely qualified to discuss the different aspects of bariatric surgery to provide patients with the full scope of the indications, risks and benefits of bariatric surgery.
Bari-Med M.D.
Competitor Clinic